Choosing the perfect wedding dress is just the first step in looking your best on your big day. The underwear that lies beneath that gown is equally important, especially if the dress is form-fitting or made of delicate fabrics.
Here's a comprehensive guide tailored for New Zealand brides, focusing on the functional yet discreet choices in wedding underwear – They may not be the prettiest options… but trust us, they work!
Opt for Skin-Matching Shades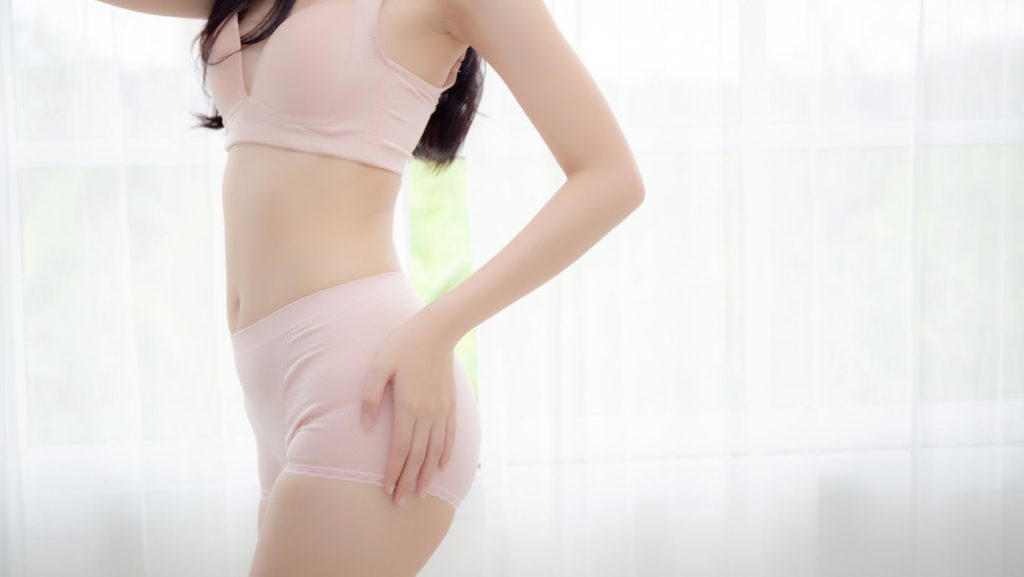 When selecting your wedding underwear, go for shades that match your skin tone, rather than your gown. Even lighter shades like ivory can create an unwanted contrast when worn under a sheer or thin fabric. Consider seamless, all-in-one shapewear that starts beneath the bust for optimal fit and comfort. Reserve more decorative pieces for your wedding night.
Avoid Embellishments
Though a satin bow or lace edging may look lovely, it can become highly visible under your dress. A previous bride learned this the hard way when a decorative bow on her knickers became noticeable. In wedding underwear, simpler is often better.
The Utility of Fashion Tape
If your dress is backless, an adhesive bra with sticky sides could be a great option. Always test the stickiness beforehand to ensure it holds up throughout your special day. Some brides even add a bit of fashion tape to the inside of the cups as a failsafe measure.
Consider Underwear Adjustments
Much like you would alter your wedding dress, consider making adjustments to your bra for a perfect fit. Some brides have successfully customized their shapewear slips, adjusted the bra back, and even added extended straps for extra security.
Size Does Make a Difference
Selecting the correct size for your wedding underwear is crucial. While a size up can help prevent visible bulges, going too large could risk the underwear slipping at inopportune moments. It's always good to double-check your sizing before making a final decision.
Be Thorough, Take Your Time
Rushed decisions often lead to regret. Take the time to try on various underwear options during your dress fittings. Use natural light to check for visible lines or shadows, and consider taking photos from multiple angles to scrutinize the fit.
The No-Underwear Option
If you find it challenging to select underwear that doesn't show, consider opting for seamless shapewear tights and customizing them by removing the feet and part of the legs. If you don't require support, going without underwear is a valid choice—just be prepared for varying weather conditions, particularly if you're not wearing a bra.
Recommended Underwear Options for New Zealand Brides
Seamless Options
Farmers NZ Seamless Knickers: Known for comfort and durability.
Bendon Lingerie Smoothlines Hipster Briefs: A Kiwi favourite offering invisible lines.
Supportive Shapewear
Rose & Thorne Shapewear Briefs: This Auckland-based brand offers a variety of shapewear options.
Evollove Full Brief: Available at Bendon outlets, this shapewear option gives full coverage.
Strapless Bras
Rose & Thorne Strapless Bra: Excellent for multiple dress styles and necklines.
Farmers NZ Convertible Bras: Versatile and offers the option of different straps.
Fashion Tape
Eylure Body Tape: Available at most Farmers stores and pharmacies.
Fashion Fix-Its Tape: A New Zealand-based online option that keeps everything in place.
For Backless Dresses
Silk Underwear Low Back Bra: New Zealand-made and perfect for low-back gowns.
Farmers NZ Backless Adhesive Bra: Stick-on with good hold and available at local stores.
If You Choose to Go Bra-Free
Nudi Bra Silicone Covers: Sold at Smith & Caughey's and offers a no-bra feel while maintaining modesty.
Rose & Thorne Nipple Concealers: A more budget-friendly option available online and in Auckland stores.
Your wedding underwear plays a pivotal role in how you look and feel in your wedding dress. By taking the time to select wisely, you'll walk down the aisle with confidence and grace.